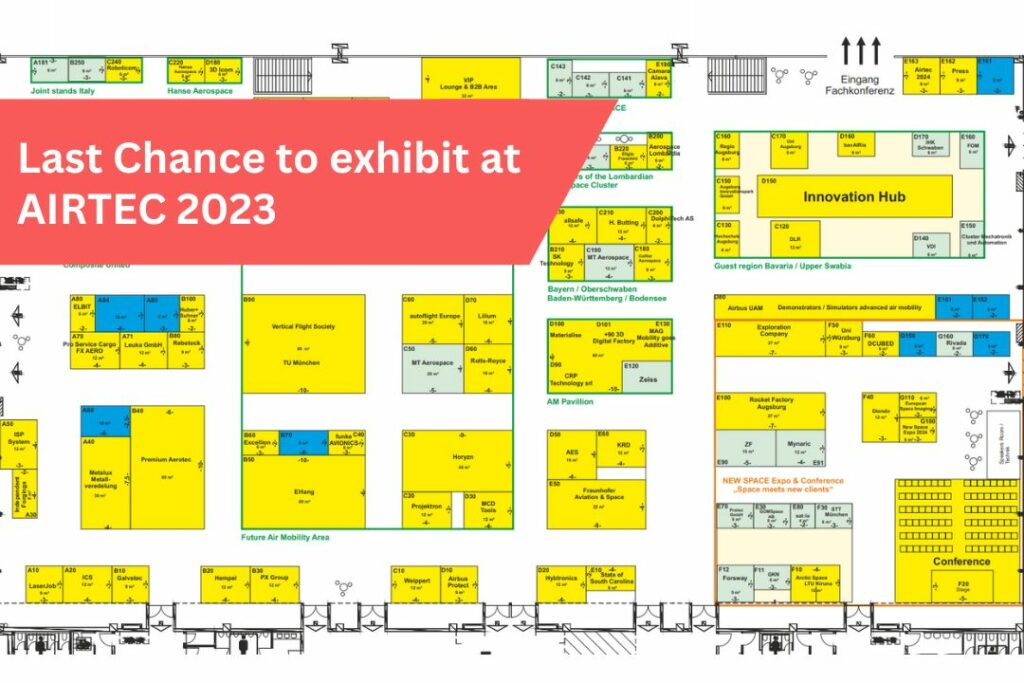 +++ ALMOST SOLD OUT +++
We are proud to announce that Airtec 2023 is almost sold out. A few spots are still available. Take advantage of the last chance to exhibit.
Here you can find the preliminary list of exhibitors and the current floor plan. Open spaces are marked in blue.
[Exhibitor list updated on September 2, 2023]